All our programs are available to you for free for evaluation.
Give our demo data a try without any commitment.
Creator 5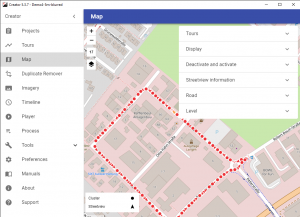 Online Recording Management
Control your cameras remotely form your PC in your office.
Facades
Extract photos from streetviews according to a point layer.
Privacy Keeper
Blur faces and number-plates.
Are you ready to find out how we can help you succeed?